Elidah Maita; THE KALUMA FAMILY PROTECTION BILL CANNOT ERASE THE LGBTIQ+ COMMUNITY!
By:Anne Mugo
May 3, 2023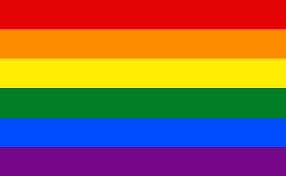 I rage in disbelief. I thought it would feel easy to voice my thoughts on the Family Protection Bill but as a Queer person, it feels dehumanizing that I, Queer folks in Kenya and in Africa have for many decades explained and debated their existence and have to fight every day for human rights like freedom either individually or in community with others. It is unconstitutional.
We are not stitching back together our African values by shedding a difference of the LGBTIQ+ community. We are fostering hate, division and discrimination.
For a decade much like the rest of Africa, Kenya criminalizes consensual same-sex relations and rights with a 14-year jail term. In recent news, the Supreme Court upheld the right of registration and association for LGBTIQ+ Rights Organizations free from discrimination. While that is a significant step in protecting the LGBTIQ+ Rights in Kenya, it initiates the moral panic to protect the Family values terming homosexuality as a Western invention and sex against the order of nature. It sets the pace to introduce a de-Humanizing Anti-homosexuality bill drafted and sponsored by opposition Leader HomaBay MP Peter Kaluma who seeks to further criminalize and punish homosexual activities up to 10 years imprisonment even for people who witness, attend and/or participate in LGBTIQ+ ceremonies as a way to discourage the practice.
The bill further demonstrates the irony of using colonial laws to defend African Culture while it robs away the dignity and the right to privacy which embodies that individuals should have autonomous interaction and liberty. Due to the rampant hatred and discrimination, Kenya is at a time where the LGBTIQ+ community is experiencing increased institutionalized homophobia and hate speech from political leaders, religious-based and the People exposing them to heightened risks of violence such as conversion therapies, homophobic rape, outing, mass attacks and denial of Health care. The unconstitutional move to curtail homosexuality demonstrates the critical importance of progressive leaders who uphold and safeguard the Human Rights for all irrespective of sex and gender differences. I fear for my LGBTIQ+ siblings. We will fight and Love will win. We will be free.
Now is the time for Kenya to embrace the diversity that is here, for Human Rights organizations and everyone who cares for Human Rights to stand up for the Rights of the LGBTIQ+ community and push for more inclusive laws and progressive leaders that protect the basic Human Rights, equality and freedom of everyone.
Now is the time to stop the Kaluma Bill and #ProtectQueerKenyans!
---